FLAINE BUS SERVICE
Go Massif operate a shared mini bus transport service between Geneva airport and Flaine during the ski season. Maximum passenger grouping time at Geneva airport for our bus service is only 60 minutes on Saturdays and 90 minutes Sunday to Friday.
Go Massif also offer a Shared Plus and Private bus service, for passengers wishing to travel between Flaine and Geneva with no waiting time at either end.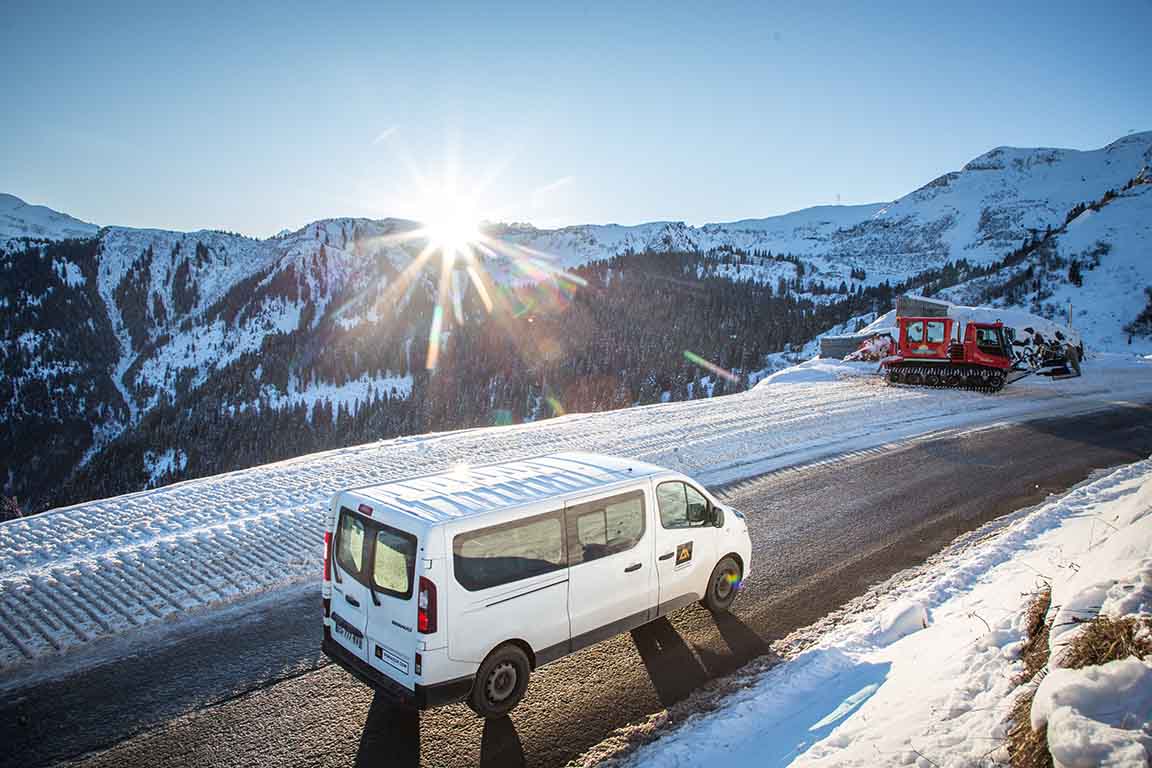 Flaine Public bus service
The only public bus service for Flaine is from the bus station in the nearby town of Cluses. Go Massif offer a 'Shared Plus' bus service from Cluses train and bus station.
The Go Massif shuttle service to Flaine runs regularly, operates 7 days a week and also takes you and your heavy luggage directly to the door of your accommodation, rather than just the resort's bus station.
Mini Bus shuttles
A minibus shuttle service has the added benefit of being fast, smooth and efficient. With a maximum of only 8 passengers per bus, loading and unloading times are much less than with a large coach. Our vehicles are also much quicker, safer and more comfortable on the winding mountain roads to Flaine.
Go Massif are the only company with buses and drivers stationed in Flaine permanently over the winter. This allows us to have the best cover in case of delays due to snowy roads or heavy traffic.
Flaine ski bus service
After Go Massif have dropped you in resort, it is very easy to get about.
Flaine has a free and regular in-resort ski bus service that takes passengers from their accommodation to the ski slopes, bars, shops and restaurants. It is not necessary and is preferable not to have a car when in resort. Parking is limited, expensive and it is necessary to have a vehicle adapted for the cold and snowy conditions found at Flaine's high altitude.