Samoens by bus
Go Massif provide a shared mini bus transport service between Geneva airport and Samoens during the winter ski season. With a maximum passenger grouping time at Geneva airport of only 60 minutes on Saturdays and 90 minutes Sunday to Friday, our shared bus service is a quick and efficient way to get to and from Samoens.
A 'Shared Plus' and Private bus service is also available for passengers wishing to travel between Samoens and Geneva without having to wait. Unlike the public bus, all Go Massif services are to/from the door of your accommodation in Samoens.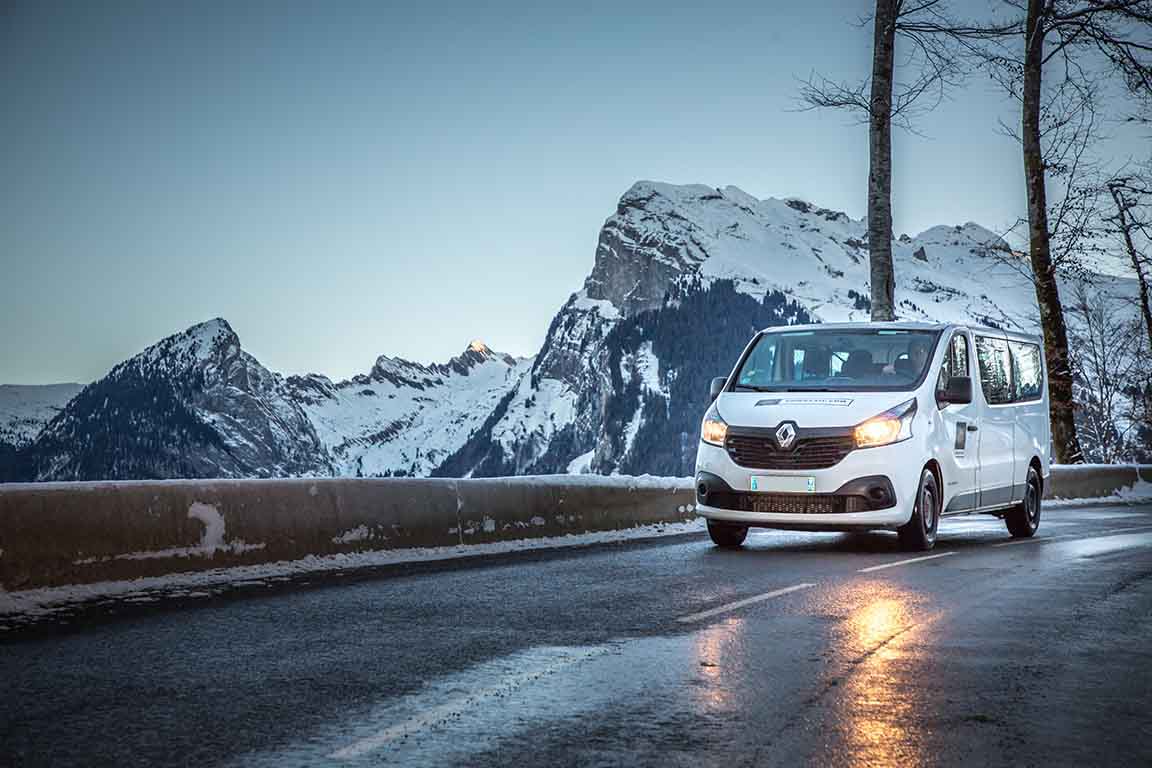 Samoens bus transfer
The Go Massif shared shuttle bus service runs much more frequently than the public bus serving Samoens. There is no fixed timetable for our service. You are grouped with passengers travelling at a similar time*. With a maximum of 8 passengers per bus, our vehicles depart Samoens and Geneva airport very regularly.
Our service operates 7 days a week and is available for flights departing Geneva airport after 08:30 and flights arriving up until 21:30. The transfer time between Geneva airport and Samoens is about 1 hour, depending on traffic and road conditions.
The accommodation in Samoens is spread out over several kilometers. Rather than simply dropping you at the central bus station, your driver will drop you off and pick you up at the door of your chalet or apartment.
Shared mini bus transfers - the benefits
The Go Massif shuttle bus service offers the following benefits
Frequent service
Go Massif have buses departing Geneva airport for Samoens frequently. Please get a quote for details.
Helpful
The Go Massif help-line staff are here to help you make your journey run as smoothly as possible.
Flexible
If your flight is late, you won't be stranded. You will be placed on the next bus where seats are available
Door-to-door service
Unlike the public bus, Go Massif will pick you up and drop you at the door of your accommodation in Samoens
Stress-Free
Your driver knows the way and what to do. You won't have to worry about directions, tolls, borders, left-hand drive vehicles or journey times. Just get in and go!
ski bus service in Samoens
A car is not needed to get about once you are in Samoens. A free ski bus runs between the town centre and the GME telecabine.