samoens taxi
Go Massif are based in the Samoens valley and offer private taxi transfer services between Geneva airport, Geneva city centre and Samoens. Bookings can be made online for taxi rides any time of day or night
As well as private taxis, Go Massif offer a shared transfer service to and from Geneva airport. Please enter the details of your travel requirements in the fields below to get a quote for each of the services we offer.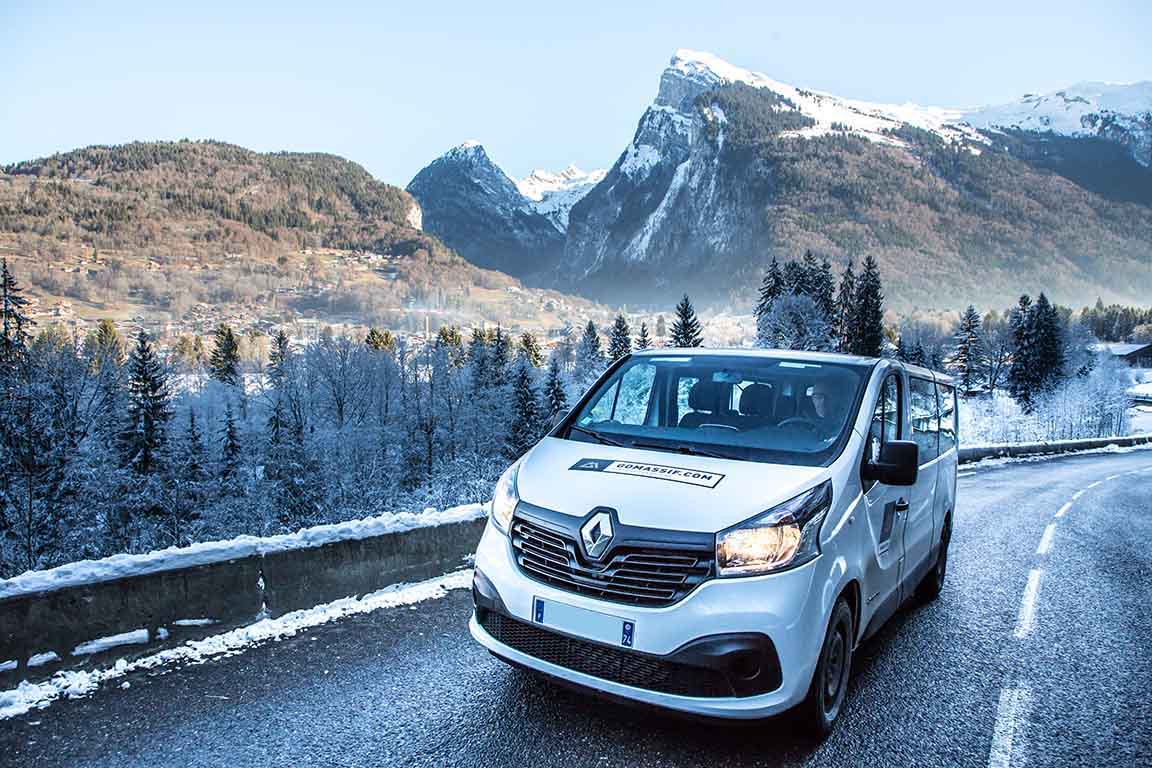 Samoens private taxi transfers
Go Massif are the largest transport company in the Samoens region. We specialise in private taxi transfers between Samoens and Geneva airport and city centre.
Rather than hailing one of our vehicles in the street, like a normal taxi, bookings have to be made online or by telephone in advance. We do handle last-minute enquiries, within a limit of 1 or 2 hours, subject to driver availability. After you have booked, you will receive a ticket and full instructions by email.
Our prices are very competitive and we pride ourselves on being punctual, communicative and professional. Please use the price calculator above to get a quote. If this does not suit your needs, do not hesitate to contact us for a quote or further information.
Train station transfers
Cluses train station is only 20 kms (about 30 minutes) from Samoens. The fast TGV service stops at this station. Go Massif can provide transport to and from Samoens to the station. Prices start from 80€ for a large, 8-seat taxi.
Other options
Go Massif also operate a shared bus service between Geneva airport and Samoens